Some Great Fun
These projects turned out so well, I can't resist showing them.  A couple weeks ago I cut 8 beryl cabochons, some aquamarine, some emerald.  The aquas have made two pendants.  Here is the second: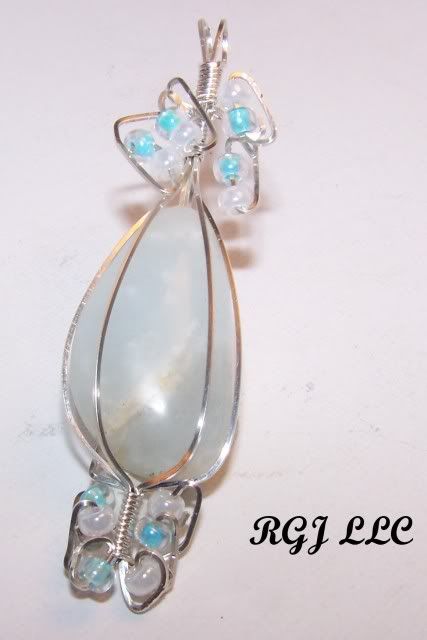 Freeform cabochon aquamarine weighing 43 carats in a Sterling silver wire frame accented with glass beads.  The pendant is about 3 inches high
Also did some playing with copper wire, here is that resulting bracelet: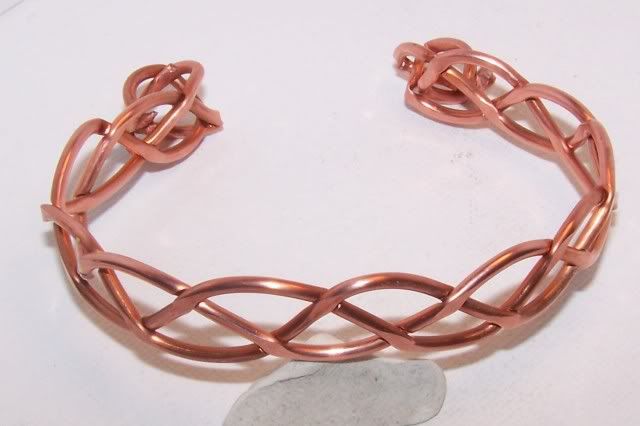 12 gauge dead soft round copper wire woven into this 8 inch  cuff bracelet.  After weaving the three wires the bracelet was flattened with hammer and anvil to make a single thickness presentation.
Everyone have a great Thanksgiving.
John
Tags: art, artisan, artistic jewelry, beaded, copper jewelry, Creative Handmade Artisans, hammered copper, Handmade, Handmade Harbor, handmade jewelry, wirewrapped
Posted in Handmade Harbor, Spread the Love
2 Responses to "Some Great Fun"